Happy new week, everyone!  Hope you're having a super weekend.  We went to enjoy a live theatre show last night in Portland, Oregon, and helped to video tape it.  The next few weeks are going to be super busy, because I'll be working box office and house managing while my sweet hubby will be doing pre-show music in the theatre lobby to welcome patrons during this same theatre company's run of shows that are part of the Fertile Ground Festival, a city-wide festival of new works for the stage, plus we've got band rehearsals for an upcoming Mardi Gras party in February, and I'm continuing work on my Shakespeare audition.
I've got another fun Valentine's Day decor project for you that is an easy DIY.  I started with a paper lampshade . . .
. . . and turned it into this:
I picked up silk roses in white and pink shades from Dollar Tree.  The lamp base I found as a pair at a flea market several years ago, and got the pair for $1 and rewired them, then painted them white.
This project is a little like the Valentine's wreath that I shared last week in terms of its construction.  First you pull the roses off the stems, and then make a little pilot hole in the lampshade where you want your rose to go.  (You will see that I took these pictures after I had completed making the shade–totally forgot as I was in the act of creating it!)  I made the hole with the leftover metal stems from the roses, and the final step is to push the rose base into the hole.  I found that the flowers held very well without any glue or anything, but I did pack them in quite snugly, which made a difference.
The lace doilys look to me like they are handmade.  I found them at thrift stores.  The little white bowl holds sticks of chalk for use with our nearby chalkboard TV cover, which I also wrote about last fall.
I paired my lampshade with a decorative pot that I made and posted directions for last fall.  I love this girl–she is a Broadway chorus girl from the 1920s–isn't she beautiful?
The flower is a pink pelargonium, one of several that I am wintering over in the basement under lights, so they are continuing to bloom.  It gets watered and fertilized once every 2 weeks, and kept in either a sunny window or under lights, and they bloom like crazy.
This is the first year in a long time that I have decorated for Valentine's Day–how about you?  I'd love to hear from you in the comments, so stop by for a visit!
If you liked this post, you can subscribe to Minerva's Garden via email or RSS, Like us on Facebook, and Follow us on Twitter, and connect with us on You Tube, Pinterest and Google +.  You can also follow us on Linky!
Thank you so much for your friendship and support–I appreciate it!
Till next time, 
I'm participating at:
Metamorphosis Monday at Between Naps on the Porch
It's Party Time at Setting For Four
Be Inspired Link Party at Elizabeth & Co.
Wow Us Wednesday at Savvy Southern Style
Home and Garden Thursday at A Delightsome Life
Tutorials, Tips and Tidbits at Stone Gable
Catch as Catch Can at My Repurposed Life
Valentine's Link Party at Debbiedoo's and Fox Hollow Cottage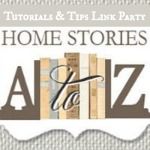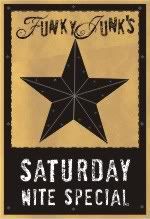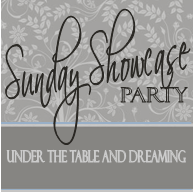 Be Inspired Friday at Common Ground