Hello all!  I got the house decorated, and my final bit that I needed to do was some kind of a tree.  I didn't have a real tree to decorate this year, mostly because we don't have room for one, and so I decided to get creative and use some things I had handy and make up a "tree"  of my own.
And no, the windows aren't dirty–it's been pouring, beating rain against the windows off and on for many days now :)
Trafford the cat wanted to help, and then got distracted by the birds outside on the butterfly bush, so I left him to his work.  He is deep pure black, but this fall his winter coat grew in with reddish undertones, which you can see around the backs of his ears!
The first issue I had was to create a cone shape out of the objects I had in order to give it a tree-like shape.  The base for my tree is a dark green metal plant stand.  On top of this, I placed an upside-down basket.
The snowy base on which the tree rests is a little bit of thin foam covered with an extra white sheet that I had.  I wanted to make sure it was kind of thick so it wouldn't scratch the top of the new bookcase where the tree resides in the living room, and that it would give a fanciful feel of snow.  I strung some white lights from top to bottom along each of the plant stand's quadrants, and then circled the excess around the bottom of the base.  Around the base I also placed a few bay leaf branches for some greenery.
I kept the decorations simple since the "tree" is a little unique to begin with :)  The top row is made up of gold glitter ornaments, and the middle row is of silver bells and a tiny silver bead swag that I ran through the metal curls of the plant stand.
Next I had to deal with the basket.  After the lights were strung, I wrapped the basket with some slender silver tinsel, and I had a pretty piece of white and silver ribbon that I placed on the bottom row just under the tinsel.  I wanted something bright for the top of the tree, so I placed a dark silver candle holder on top of the basket, and an LED chunky white candle on it.
Considering it was created out of random stuff I just had laying around, I thought it turned out pretty cute!
Do you use traditional trees in your decorations, or do you experiment with other items to make a tree?  I'd love to hear from you in the comments, so stop by for a visit!
If you liked this post, you can subscribe to Minerva's Garden via email or RSS, Like us on Facebook, and Follow us on Twitter, and connect with us on You Tube, Pinterest and Google +.  You can also follow us on Linky!
Thank you so much for your friendship and support–I appreciate it!
Till next time, 
I'm participating at:
Holiday Crafts Link Party at Centsational Girl
It's Party Time at Setting For Four
Tutorials and Tips Link Party at Home Stories A to Z
Be Inspired Link Party at Elizabeth & Co.
Wow Us Wednesday at Savvy Southern Style
Home and Garden Thursday at A Delightsome Life
Tutorials, Tips and Tidbits at Stone Gable
Catch as Catch Can at My Repurposed Life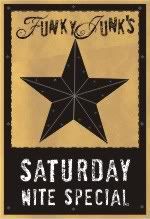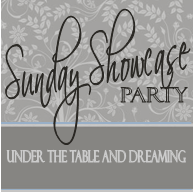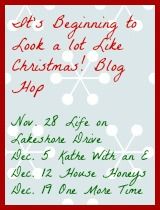 Christmas Tree Party at Thrifty Decor Chick
Christmas Link Party at Funky Junk Interiors