Hello everyone!  Hope your weekend was fantastic–we spent it at the theatre, with myself doing box office and front of house duties while my sweetie played accordion in the lobby prior to performances and during intermission–fun, and we'll be back for the final weekend coming up!  I'm continuing with acting class every Saturday and still hard at work on my Shakespeare monologue–going to play one of the Merry wives of Windsor–those were some gals who knew how to have a good time :)  Also getting ready to perform with Puddin' River Jazz Band for the Mardi Gras party for the Portland Dixieland Jazz Society in February, so rehearsals for that will ensue soon.  I'll be popping in here as much as I can and sharing posts as I'm able.  Life is crazy sometimes–there are times when nothing is going on and you're a little bored, and then there are times when you are flying from morning til night, like now, but I love it all!
Today I've got a quick little post to share with you.  Recently we went thrifting, and I found a little something that just cost a dollar, but it jumped out at me and I couldn't resist.  I decided that it was perfect for Valentine's Day, and I liked that it was an unexpected choice–it just made me smile!
Isn't this a cool toy car??  It's a old one that is well made, out of metal, and all the doors, the hood and the trunk open!  My husband loves vintage cars–we've been to several antique car museums and car shows over the years, so I knew he would appreciate this.  Both plates and the cakestand as well as the lace doily are from Goodwill, and the bottles came from the local antique store–I have a thing for little, pretty bottles!  The roses and led tea lights are from Dollar Tree.
Did you use something unexpected in your Valentine's Day decor this year?  Tell me all about it down in the comments!
If you liked this post, you can subscribe to Minerva's Garden via email or RSS, Like us on Facebook, and Follow us on Twitter, and connect with us on You Tube, Pinterest and Google +.  You can also follow us on Linky!
Thank you so much for your friendship and support–I appreciate it!
Till next time, 
I'm participating at:
Metamorphosis Monday at Between Naps on the Porch
It's Party Time at Setting For Four
Be Inspired Link Party at Elizabeth & Co.
Wow Us Wednesday at Savvy Southern Style
Home and Garden Thursday at A Delightsome Life
Tutorials, Tips and Tidbits at Stone Gable
Home Sweet Home party at The Charm Of Home
Catch as Catch Can at My Repurposed Life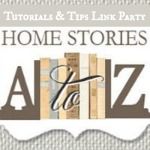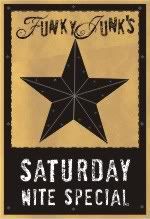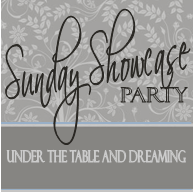 Be Inspired Friday at Common Ground