I've noticed that there have been many, many sweet treats shared at various of the blog parties that I frequent that are in keeping with Valentine's Day.  I want to offer some savory Valentine's food as an alternative.
I wanted some food that looked red and white, but wanted to break away from some of the more traditional foods that I could think of off the top of my head.  I also wanted to use what I had on hand, because I didn't have time to run to the store.
Today I've got my recipe for Creamy Clam Chowder with Paprika Croutons.  Fairly quick to put together, and very tasty.  I find that the addition of the thyme helps to heighten the flavor of the sherry in the recipe, and sets off the clams nicely.
Creamy Clam Chowder with Paprika Croutons
Makes:  approximately 6 cups
Prep and cook time:  Approximately 35 minutes
Ingredients:
2 Tablespoons unsalted butter
1 slice bacon
1/2 a medium onion, chopped fine
1 bay leaf, fresh or dried
2 Tablespoons white unbleached flour
1 1/2 teaspoons Old Bay Seasoning
1 teaspoon minced garlic
1 teaspoon dried thyme
3 cups chicken stock (if you have it, you could do half clam or seafood stock and half chicken stock)
1/4 cup dry cooking sherry
2 cups half and half
1 1/4 cups small-diced potatoes
2 cans minced clams with juice
2 Tablespoons chopped parsley
salt and black pepper to taste
For the Paprika Croutons:
2 slices sourdough bread (day-old is fine for this)
2 Tablespoons unsalted butter
1 teaspoon paprika
a little salt and pepper to taste
1.  Heat the butter in a soup pot over medium heat.  Fry the bacon, remove it from the pot when done, crumble it and set it aside.  Add the onion and bay leaf to the pot and cook for 3 minutes, stirring often, and add the garlic for the last minute of cooking time.  Sprinkle the white flour over the onions, along with the Old Bay Seasoning and thyme, and use a whisk to mix in all the flour and let it cook for 2 minutes more.  Whisk in the chicken stock, cooking until the broth begins to thicken a little, about 5 minutes.  Stir in half and half slowly, the juice from the canned clams (reserve the clams themselves until later), sherry, and the diced potatoes.  Raise the heat to high, continue stirring and bring the soup to a boil, then reduce the heat immediately so that it simmers.  Let it simmer for 15 minutes until the potatoes are tender, stirring often.  Add the clams and heat through, 3 more minutes.  Add the chopped parsley and bacon, and season to taste with salt and pepper.
2.  To make the croutons, melt the butter.  While the butter melts, cut the sourdough into a dice, and place in a medium bowl.  Drizzle the melted butter over the sourdough bread cubes and sprinkle with the paprika, tossing to combine everything well.  Place the croutons on a parchment paper-lined small baking sheet, and toast them in a 250-degree F oven until toasted.
This is nice as a first course to a larger meal, or a great meal in itself when served with a green salad and rolls alongside, as well as your favorite Valentine's sweet treat for dessert.
I created a Valentine's setting for the soup and croutons:
Everything, with the exception of the placemats and tablecloth, are thrifted items.  I picked up the rooster salt and pepper shakers for $1.50, and the bottom rose flower plate for $1 at the Salvation Army Thrift Store on their half-price day.  The rose flower plate has the marking "Waverly Garden Room Vintage Rose" on the back.  On top of the Waverly plate is a small Johnson Brothers transferware plate that is part of the "Old Britain Castles" pattern–I love anything Johnson Brothers!  The mug is from a set I got a few years ago from Goodwill, as is the soup spoon.  The napkin is one of the flour sack kitchen towels that they used to sell at Dollar Tree (I wish they would bring those back!), and the pink bowl holding the croutons is another Goodwill find from a while back.  The plate under that is a Ballard Designs saucer–I got 3 for $1 at the same Salvation Army sale!  The placemats I got for $1 each at HomeGoods on sale.
Do you have some special savory foods that you like to serve for Valentine's Day?  I'd love to hear from you in the comments, so stop by for a visit!
If you liked this post, you can subscribe to Minerva's Garden via email or RSS, Like us on Facebook, and Follow us on Twitter, and connect with us on You Tube, Pinterest and Google +.  You can also follow us on Linky!
Thank you so much for your friendship and support–I appreciate it!
Till next time, 
I'm participating at:
It's Party Time at Setting For Four
Be Inspired Link Party at Elizabeth & Co.
Wow Us Wednesday at Savvy Southern Style
Tabletop Tuesday at A Stroll Through Life
Home and Garden Thursday at A Delightsome Life
Tutorials, Tips and Tidbits at Stone Gable
Tablescape Thursday at Between Naps On The Porch
Catch as Catch Can at My Repurposed Life
Seasonal Sundays at The Tablescaper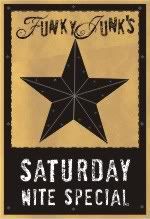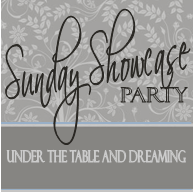 Be Inspired Friday at Common Ground