This is a simple holiday craft that came to me as a gift when I was just a little kid, and I've kept it since then and used it for many holiday seasons.  A wonderful lady from the church I attended at the time gave me a little ornament to hang on our tree, and they were red ice skates she had made by hand.
These are super easy to make from little scraps of felt and lace that you might have leftover from other projects.
You'll need:
red felt
1-2 cotton balls
a toothpick
white sewing thread and needle
white lace trim
2 silver paper clips
white glue
silver glitter
1.  Take white glue, and apply it to both sides of 2 paperclips, and then sprinkle both sides with silver glitter.  Let dry.  Set aside; you'll use these in a few minutes.
2.  Create a paper pattern for your skates (I just free-handed this.)  Mine measure approximately 1 3/4 inches tall and 1 1/2 inches wide at the bottom where the skate attaches.  The width of the skate top is about 3/4 inch.  Cut out 4 small skate shapes out of red felt, and place them in pairs, one on top of the other, right sides facing out.
3.  Using white sewing thread on a needle, hand-stitch the edges of the skates closed with a whip stitch, leaving the bottom of the skates open.  The white stitches are going to show, as a decorative feature on the finished skates.
4.  Cut a short piece of little lace trim to fit around the top of the skate, and then use white thread and a needle to hand stitch it to the top of the skate form.  Be careful not to sew the top of the skate closed–the trim should just go on the outside of the felt.  You might need to insert your finger into the skate form to hold it open as you sew.
5.  Take a cotton ball, and loosen the cotton up, then carefully stuff it into each skate form, using a toothpick to help you get it into all corners.  It doesn't need much, just enough so that it isn't flat but has a little shape to it.
6.  Place a long edge of the glittered paperclip along the inside bottom of the skate form, and then using the white thread, sew the top of the paperclip into the bottom of the skate form to close the bottom edge of the skate.
7.  Take white thread and needle, and make a knot, then sew through the front top corner of one finished skate, leave 3 1/2 inches of thread, and then sew through the front top corner of the other finished skate, and knot it off, to connect the skates.
8.  Done!
These make wonderful ornaments for your tree, or a great decoration for the top of a gift.
Do you make handmade crafts for the holidays?  I'd love to hear from you in the comments, so stop by for a visit!
If you liked this post, you can subscribe to Minerva's Garden via email or RSS, Like us on Facebook, and Follow us on Twitter, and connect with us on You Tube, Pinterest and Google +.  You can also follow us on Linky!
Thank you so much for your friendship and support–I appreciate it!
Till next time, 
I'm participating at:
Homespun Christmas Link Party at Cedar Hills Ranch
Holiday Crafts Link Party at Centsational Girl
It's Party Time at Setting For Four
Tutorials and Tips Link Party at Home Stories A To Z
Get Your Craft On Link Party at Today's Creative Blog
Be Inspired Link Party at Elizabeth & Co.
Wow Us Wednesday at Savvy Southern Style
Home and Garden Thursday at A Delightsome Life
Tutorials, Tips and Tidbits at Stone Gable
Catch as Catch Can at My Repurposed Life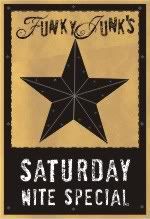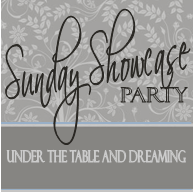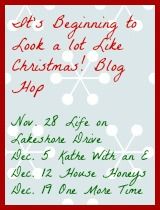 Christmas Crafts Link Party at Shanty 2 Chic