This is a holiday recipe that my mom used to make every Christmas when I was growing up.  Since those days of yore, Baklava has become pretty well-known to people outside of Greek and other Mediterranean/Middle Eastern families, and for good reason.  If you love nuts and thin crispy pastry leaves with a golden honey syrup and lots and lots of buttery flavor, then you will adore this recipe.
Having said that, and whetted your appetite, I must fess up.  This recipe, which is my mothers and in my humble opinion the best one out there, while being easy to make is definitely not quick to make.  But isn't that the case with special foods that you make only usually for celebrations and other special occasions?  This is one of them, and if it's your first time giving baklava making a try, I would allow a generous afternoon to put this together from start to finish.  I do have an idea for a quick alternative at the end of this post as well!
It truly is easy to make but looks very impressive to serve, and I'll give you my tested tips so that you can be successful in making your own baklava for your friends and family to enjoy!
Baklava Recipe and Baking Tips
Makes: one 13 by 9 by 2-inch baking dish, approximately 72 one-inch diamond-shaped pieces
Prep and cook time:  approximately 4 hours, (could be much less if you have the appropriate large cheese grater), and it's best to make this 1-2 days before serving.  It will keep for many days, as the syrup helps to preserve the pastry.
From:  My Mom!
Ingredients:
1 pound phyllo (sometimes spelled filo) pastry dough, room temperature–(See note 1 about using phyllo at the end of the ingredient list that you will want to see)
1 1/2 cups (3 sticks) unsalted butter, melted (do not burn)
1/2 pound (approximately 2 cups) shelled walnuts, grated very fine (See note 2 about this at the end of the ingredient list)
1/2 pound (approximately 2 cups) shelled pecans, grated very fine (see note about walnuts below.  You can get creative with the nuts.  Walnuts are often used, but you can substitute your favorite nuts–almonds are great but a little tougher texture, and I've even seen it made with pistachios and hazelnuts, but you would have to skin them first.  You could also use all walnuts or all pecans, the pure pecans being my mom's favorite.  My favorite is a blend of walnuts and pecans.  Nuts are not inexpensive at the moment, but I've found the best price around here at Costco.)
3/4 cup granulated white sugar
5 teaspoons cinnamon
1 1/2 teaspoons nutmeg
1 Tablespoon granulated white sugar
little cinnamon
little nutmeg
Syrup (used at the end of the recipe)
3/4 cups granulated white sugar
1/2 cup water
1/4 cup honey
1 1/2 teaspoons lemon juice
Note 1:  Phyllo pastry dough is sold in the frozen foods section of most supermarkets.  If you are not using it right away, it can be frozen, but it must be thawed before you use it.  To do this, you can thaw the unopened package in the refrigerator overnight, or at room temperature for 5 hours.  You want to bring the closed package to room temperature before using.  These are large sheets to work with, so you will want some counter space to spread out–I like to place a large piece of waxed paper on the countertop, and then place the opened and unrolled sheets of phyllo dough on top of the waxed paper.  Phyllo will also dry out and crack if you don't work quickly.  I don't usually cover mine, but I work fast with it.  If this will be a new experience, take a kitchen towel and place it over the phyllo sheet , and it will help keep them from cracking and breaking, but it's best to work quickly with this dough for best results.  When putting the recipe together, you want to carefully coat each sheet of phyllo with melted butter using a pastry brush, and this helps to keep the sheets from drying out as well.
Note #2:  Grating nuts:  Both the walnuts and the pecans need to be very finely grated in order to achieve the best texture for your finished baklava.  My mom uses a large manual hard cheese grater with a hopper at the top.  If you're using this grater, you can have all the nuts chopped to perfection in about 10 minutes or so.  This came from Italy and is at least 50 years old, and I so far haven't been able to find one like hers.  (UPDATE:  Mom has a lead on a grater, so I will keep you posted!)  What I end up doing is getting out a large cutting board and a large sharp knife–long blade 12 inches or more is good for this.  I place a small amount of nuts in the center of the board, and being very careful to keep my fingers out of the way of the blade, I hold the tip of blade with my left thumb and forefinger, and the handle of the blade with my right hand.  Place the knife blade in the center of the small pile of nuts, then lift the handle up and bring the blade down through the nuts. As you get better at it, you will build up some speed at chopping, but still be watchful of your fingers.  Keep repeating to chop up the nuts to a very, very fine chop.  I rotate the board and run the knife through many, many times to get it very small.  Transfer the finished nuts to a mixing bowl, and continue the process until you get all the nuts chopped very fine.  I then take a large mixing bowl, put a metal strainer/colander  on top and pour the nuts into the strainer.  All the little tiny nut bits will filter through and these are the ones that are ready to use, but if there are any larger pieces they will stay in the colander, and these you'll want to take out and re-chop until they are very fine and will go through the strainer.  (As you can imagine, this is the part of the recipe that takes all the time–I spent about an hour and a half chopping!  Put on some fun classic jazz holiday tunes and enjoy yourself as you work!)  It definitely does not work to put the nuts into a food processor or blender to chop them–it causes the nuts to release their oil and you wind up with a big, gummy, unusable mess.
1. In a large mixing bowl, mixed grated nuts, sugar and spices.
2.  in a large baking pan (I use a Pyrex one so I can easily check how brown the bottom is getting as it bakes, because it's easy to burn the bottom), butter the pan with melted butter, then place 5 sheets of phyllo, buttering each with melted butter.  (I find that I often have to fold the sheets in order to get them to fit inside my pan.  That's fine–just butter the top of each folded piece of phyllo and you'll be fine.)  Spread 5 tablespoons of the nut mixture over the phyllo in the pan, and use the back of a spoon to carefully spread it all over the dough as evenly as possible.  Then place 2 sheets of phyllo in the pan, brushing each with melted butter, and sprinkle with another 5 tablespoons of the nut mixture.  Repeat with 2 buttered phyllo sheets and 5 tablespoons of nut mixture, and continue to make more layers until you are out of phyllo except for 5 sheets (I find I run out of phyllo first, and so you might have some of the nut mixture left over.)  Top with 5 sheets of buttered phyllo.
3.  Preheat oven to 300 degrees F.
4.  With a sharp razor blade (Big note:  Not kidding about the razor blade and that it needs to be super sharp–a knife won't work well for this.  I had a doctor friend who gave me a scalpel, and this works perfectly for cutting baklava.  If you don't have a scalpel, get the longest sharp single-sided razor blades you can find.  Please work slowly and carefully with this sharp tool.) , cut the baklava into diamond shapes, cutting about 1/2 inch deep and 2 inches apart, with 5 horizontal lines 2 inches apart on the long side of the pan, and then cut on the diagonal 1 inch apart on the width of the pan.  The whole pan looks like a big diamond grid when you are done.  Work slowly and carefully so you don't destroy the top layer of your baklava.  You will end up with a few little pieces on the outer edges that you won't be able to serve, but they are still delicious little bits to eat!  You do need to cut it at this stage, because it allows the syrup added after baking to permeate the baklava.
5.  Drizzle the remaining melted butter all over the top of the baklava.  Mix one tablespoon sugar with a little cinnamon and nutmeg and sprinkle this on top of the baklava.  Then put a little water on your fingers and sprinkle a few drops of water on top of the baklava (to make the top blister).
6.  Bake the baklava at 300 degrees F for approximately 50 minutes, rotating the pan halfway through baking time, or until lightly golden brown on top and bottom. (It is easy to burn this, so I start checking to see if it's done around 40 minutes, and check every 4-5 minutes thereafter.  It's best to bake this in Pyrex so you can see how brown the bottom is getting.  It may need a little less or a little more time depending upon how hot your oven gets. )
7.  While the baklava bakes, make the syrup:
Combine the 3/4 cup sugar, water, honey and lemon juice in a pan and place on medium heat on the stovetop.  Boil for 5-10 minutes, until very slightly thickened.  As it cooks, skim off the foam that develops from the honey.)  When finished cooking, cool.
8.  Remove the finished baklava from the oven, and while it is hot, spoon cooled syrup over the top.  (I often find I have extra syrup left over, but it's up to your personal taste.)  Cool to room temperature before cutting all the way through the initial cuts you made with the razor blade, to serve.  Cover loosely with waxed paper.  Let it stand overnight at room temperature, to allow the syrup to work its magic!
You can make a pan of baklava in advance of a special event and then freeze the baked baklava if you wish, so it's all ready to serve for holiday parties.  I would suggest you serve individual pieces in cupcake paper cups–this keeps the pieces separated and easy for guests to pick up and eat.  You could also freeze them in the cupcake cups to keep the pieces from freezing together.  Place them in a sturdy plastic air-tight container with a tight-fitting lid so they fit snuggly and place in the freezer.
This is a traditional Greek/Mediterranean/Middle Eastern dessert, and is very rich-tasting due to the butter and nuts, so small pieces usually work best for serving.  Wonderful with strong black coffee or even a glass of red wine!  It makes a very pretty addition to a cookie platter as well.  Although the center pieces are the most attractive for serving, the crispy little flaky bits that are on the pieces on the outer edges of the pan are so delicious–those often end up being the cook's reward for a job well done!  Any leftover honey syrup and nut mixture is tasty served over vanilla ice cream.
If you love the taste of baklava, but don't love all the work, here is an easy and quicker alternative:  Get about 10 sheets of thawed and room temperature phyllo.  One at a time, lay them on a large baking sheet, brushing each one with melted butter.  Chop up some nuts and add the cinnamon and sugar, but you don't have to finely grate them–just chop them.  Sprinkle this over the top of the phyllo, and using a sharp razor carefully cut into 2-inch squares.  Pop into a 300 degree F oven and bake until the nuts and phyllo are golden–start with 10 minutes and keep checking them–they will cook faster in a thin layer than a regular pan of phyllo.  Make up a little of the honey syrup, and when they are done, give each square a light sprinkle with the syrup.  These will be more like a thin cookie-style version of the thicker baklava diamonds, but will have all the same great flavor!
Happy Holidays everyone!
Do you like baklava, and have you ever made it?  I'd love to hear from you in the comments, so stop by for a visit!
If you liked this post, you can subscribe to Minerva's Garden via email or RSS, Like us on Facebook, and Follow us on Twitter, and connect with us on You Tube, Pinterest and Google +.  You can also follow us on Linky!
Thank you so much for your friendship and support–I appreciate it!
Till next time, 
I'm participating at:
It's Party Time at Setting For Four
Tutorials and Tips Link Party at Home Stories A to Z
Be Inspired Link Party at Elizabeth & Co.
Wow Us Wednesday at Savvy Southern Style
Home and Garden Thursday at A Delightsome Life
Tutorials, Tips and Tidbits at Stone Gable
Catch as Catch Can at My Repurposed Life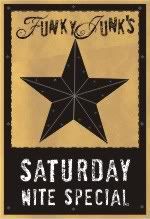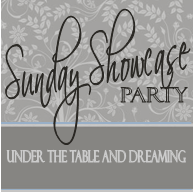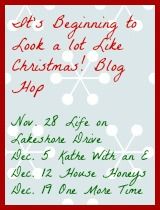 Homespun Christmas Link Party at Stone Gable
Holiday Recipe Linky Party at Thistlewood Farms
Homespun Christmas Link Party at Stone Gable