So a few days ago, I was surrounded by some boxes of holiday decorations as well as a large collection of what I call "raw material" decorating supplies–not specifically for the holidays but useful nonetheless.  I decided that I wanted this year's decorations to be completely different from last years, only I was going to use many of the same items that I did last year.  I chose to not spend much money for decorating this time around, so I only got a few select items from Dollar Tree to fill in.  I did use items that I had collected throughout the year while thrifting as well.
I have to say, I had the best-laid plans.  I had drawn out a diagram of how I wanted the mantel to look, and made a list of what I'd need to create it.  The only problem was that I couldn't find those specific items that I thought I needed at the thrift stores, so most of those plans had to go away.  I came back home and started brainstorming.
This is how the mantel looked in its before state:
And now all decked out:
I found it easiest to sort all of my decorating items by color.  Then I could more easily see what I had to work with, and start thinking of some new combinations of the materials.
Once everything was sorted, I then started creating.  I wanted a classic, vintage and timeless look for the mantel, and I started playing with a broken column top and two silver sconces, and these formed the basis of the entire mantel style.  I also wanted a serene and sleek look, and this was achieved by limiting my color palate and adding in clear glass, as well as colored glass in the form of some pretty square bottles that held olive oil.  I just soaked them to remove the labels and washed them well, and here they are in a starring role on the mantel this year!
The column was a tall plaster one that got broken.  I simply hot-glued felt to the broken edges, and this piece now works well to add a dramatic presence to the side of the mantel.  The white bird and silver candle stand are thrift-store finds, and I threw in a vintage light fixture base that I've had forever because of its pretty color and patina, and all of this rests on an oval silver tray from Dollar Tree, along with a chunky LED candle.
The glass hurricane I bought at a half-price sale at Salvation Army Thrift store, and I got it for $2.  I picked up those silver sconces at the same sale, and paid $5 for the pair.  I filled the hurricane with Dollar Store silver glittery ornaments and white lights, and placed them on top of a thrift store cake stand.
My mom gave me this table runner, which she hand-embroidered.
I love the saying she chose to put on this and the pretty lace edging!
I have lots of pinecones, so I filled up a simple white wire basket that I've had for years for the other side of the mantel.
The greenery came from my culinary bay tree.  I prune it a bit at this time of year, and then bring in all the trimmings and use them to decorate the house and outside entry.  I find that they last well and look good even as they dry in place, retaining their deep green color, and they smell wonderful.  The mirror got a tiny bay leaf wreath as well.
The living room is now festive with vintage, architectural flair, and it was quite affordable, too!
What colors are you using in your decorating this winter?  I'd love to hear from you in the comments, so stop by for a visit!
If you liked this post, you can subscribe to Minerva's Garden via email or RSS, Like us on Facebook, and Follow us on Twitter, and connect with us on You Tube, Pinterest and Google +.  You can also follow us on Linky!
Thank you so much for your friendship and support–I appreciate it!
Till next time, 
I'm participating at:
Home For The Holidays Mantels Link Part at Silver Pennies
A Homespun Christmas Party at Cedar Hill Ranch
A Homespun Christmas Party at Savvy Southern Style
It's Beginning To Look A Lot Like Christmas Blog Hop at HouseHoneys.com
It's Party Time at Setting For Four
Metamorphosis Monday at Between Naps On The Porch
Be Inspired Link Party at Elizabeth & Co.
Table Top Tuesday Party at A Stroll Through Life
Wow Us Wednesday at Savvy Southern Style
Home and Garden Thursday at A Delightsome Life
Tutorials, Tips and Tidbits at Stone Gable
Catch as Catch Can at My Repurposed Life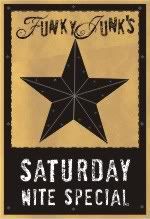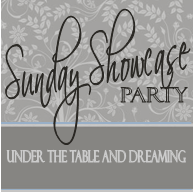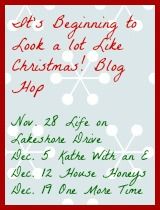 Christmas Junk Decor Link Party at Funky Junk Interiors